Get Fitted for Invisalign With Us
Our Invisalign treatments can correct any problems with your smile in no time.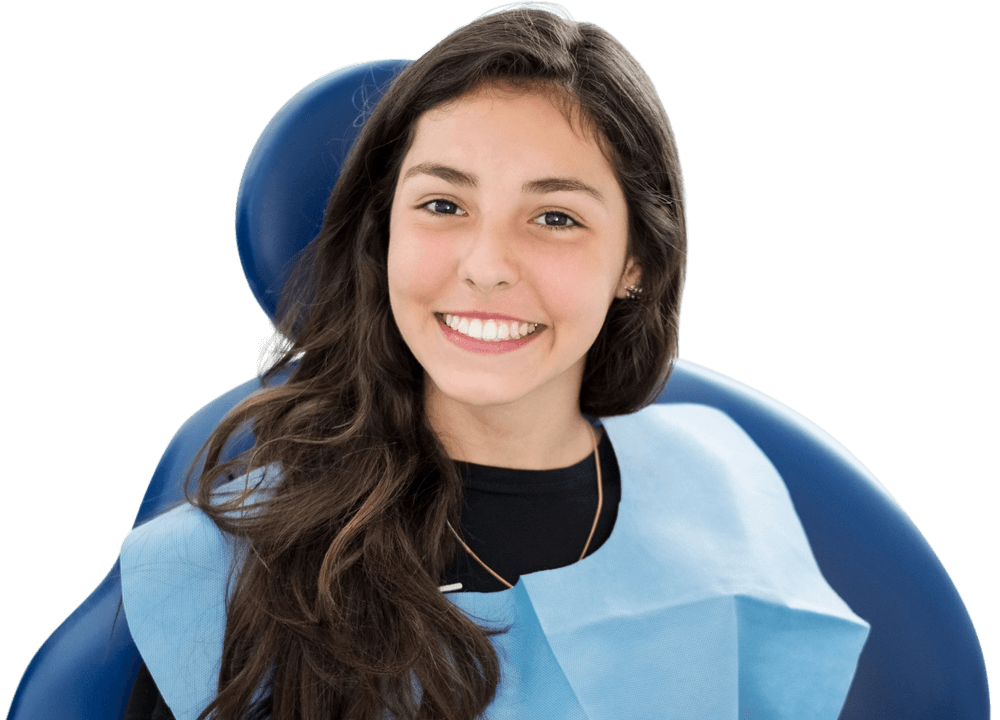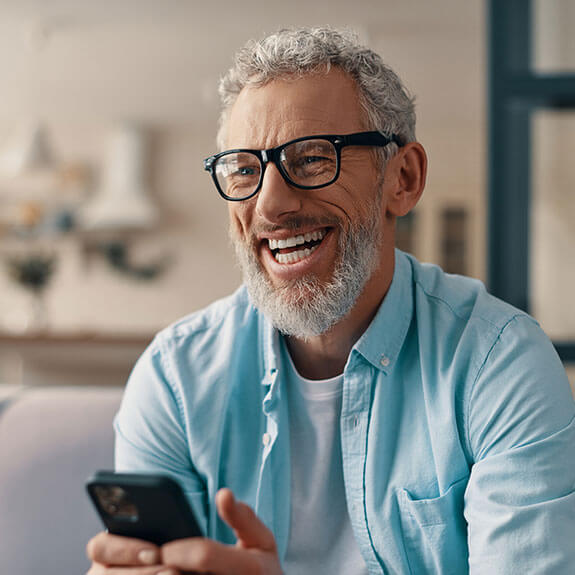 Why Invisalign?
Invisalign® dentistry offers patients many benefits, including:
A healthy smile
A comfortable fit
Easy to remove and clean
No wires resulting in a lowered risk of teeth and gum irritation
Lower restrictions on the food and beverages you can consume
Short treatment options
Over time, as you progress through the trays, your teeth become straighter and straighter.
What to Expect
Before

Treatment

To prepare for Invisalign treatment, make sure you are up-to-date on your dental cleanings. Our Invisalign dental team will review treatment progress and any special instructions to either the patient or a parent/guardian during each visit.
During

Treatment

People who have Invisalign clear aligners should wear each set of their aligners for approximately two weeks. You may be required to wear your aligners for up to 22 hours a day. Once you have reached the six-week mark, your Orthodontists will ensure your treatment plan is on track. The duration of Invisalign treatment varies from patient to patient, but the results are often obtained within one year.
After

Treatment

After your first visit, you will be reevaluated every two weeks for a new set of Invisalign trays. This helps to ensure that they fit correctly. If you have any problems in between your visits, be sure to contact us.
Your First Visit
Our dentists' treatment plans are personalized based on your unique, individual needs. Our dentist will personally communicate treatment progress and any special instructions to you during the visit about your Invisalign equipment.

Modern Dentistry
You can find all the latest technology at our Dover, NH offices.

Judgment-Free Office
We're here to help you feel confident in your smile. We provide a safe, judge-free zone for any dental issue or concern you have.

On Your Schedule
Taking care of your dental health should fit within your schedule. We are open late and on weekends so you can get the care you need.
Are you worried about the cost of an Invisalign visit? Don't panic. We work with your insurance plan and offer flexible payment plans for your convenience.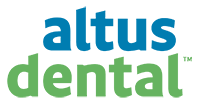 No Insurance?
No Problem.
Making An Appointment Is Easy
Don't have insurance? That's not a problem with us. We offer payment plans and accept most major credit cards, personal checks, and more.
From check in to check out, everyone is always pleasant, warm, and compassionate. My hygienists are fun and kind, and each of the doctors I've met have been wonderful. I've recently started seeing Dr. Lee, who is delightful. Today, she was sympathetic to the angst I had about my filling and created a comforting and comfortable experience. So grateful to have these guys.
I always say this is my favorite medical practice! My experience at JD Howard Dental has always been fantastic. I have been a patient of JD Howard Dental since 2011 and have never had a bad experience. The front desk staff, administrative staff, doctors, and of course Nicole, my favorite hygienist, are always kind and efficient. They have the ability to make you feel relaxed even at the dentist.
My husband and I both changed dentists at the same time to JD Howard and it is the best decision we ever made. From the front staff, to the hygienists, to the doctors, we continue to receive excellent service and attention. We highly recommend this dental office for any/all of your dental needs.
They fit me in right away for pain I was having from broken teeth. They needed extracting and took care of it at that first visit! It was pain free and the kindness of the dentist and hygienist put me at ease the entire way. I will never put off an appointment again now that I see JD Howard Dental!
Love this place. The staff is always friendly and very timely and they do a great job. No shame if it has been awhile since your last appointment! They make you feel at ease and the equipment they use seems to be very up to date, so far less pain and quick visits. So glad my mother and husband recommended.
Dr. Tanya is the only dentist I have ever been able to continuously go to in my life. I have the worst anxiety when it comes to the dentist and most doctors even. I have been back repeatedly! Kind, caring, and gentle. They hear you, they see you, they understand you!
There were courteous and efficient staff at all stations, who were sensitive to my comfort and concerns. Dr.Mark was professional and very pleasant, with a collaborative attitude, providing choices and options. In general, a great experience for someone who has always hated going to the dentist!
This office makes going to the dentist enjoyable! It sounds funny but everyone is so nice! I have been going to Nicole for my cleanings for a few years now and I wouldn't change a thing! She is the best! I highly recommend this office!
No matter what is going the staff is always so pleasant. I'm sure that it trickles down from the management folks there. Today was a new experience with Heather, my hygienist. She's very sweet, attentive and professional. I also had the pleasure to meet Dr. Dan for the first time. He fits right in with the great team. Keep up the great work.
JD Howard is by far the best dentist in the seacoast area. Their staff is kind, considerate and thorough. They walk you through each step of the process. Making sure you are comfortable, informed and relaxed your entire visit. Doctor Dan, Ben and Tanya have given me a new outlook on dentistry and helped to improve my dental in ways that no other dentist has!
FAQ
Frequently Asked Questions