Dental Bridges to Replace Missing Teeth
Dental bridges can help to replace one or several missing teeth.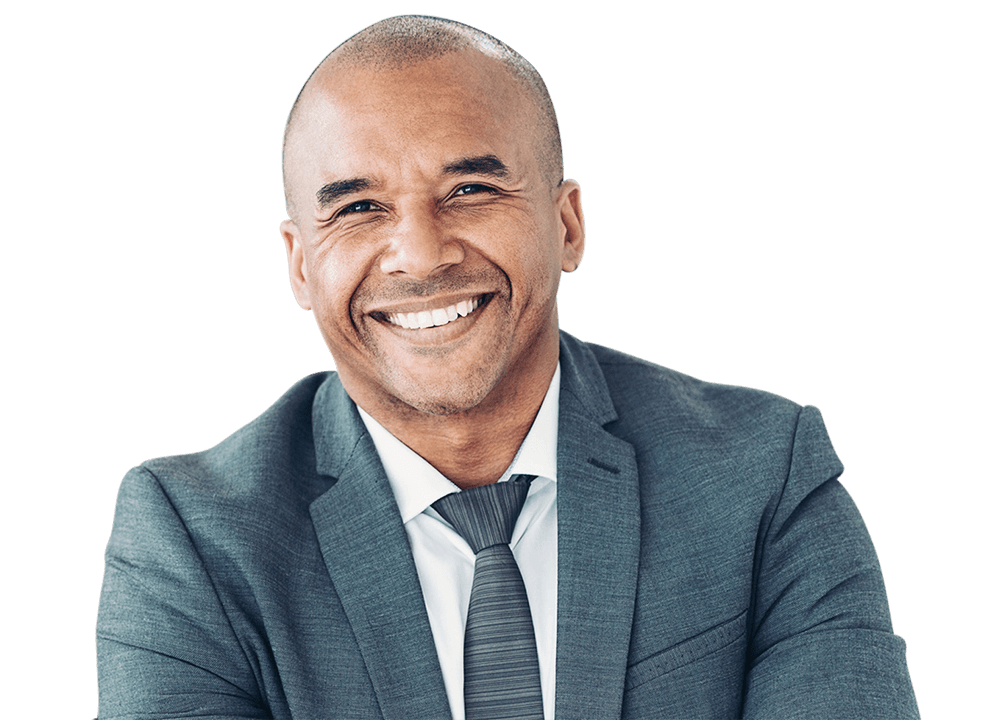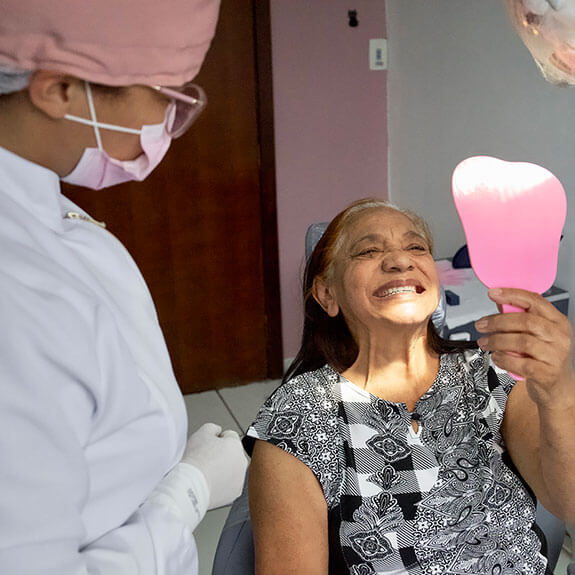 Why Bridges?
Replacing a missing tooth is very important. If the space is left open several issues may transpire, including:
Shifting of teeth around the missing tooth
Bone loss
Reshaping their face
Decay on surrounding teeth
What to Expect
Before

Treatment

Before treatment, be sure to use preventative oral hygiene to ensure your teeth are as clean as possible. Be able to identify any problems you are having with your teeth and let your dentist know.
During

Treatment

While the teeth are numb, the two anchoring teeth are prepared. A portion of the enamel will be removed to allow a dental crown. Next, a highly accurate impression will be sent to our lab so your bridge can be fabricated. A temporary dental bridge will be made, which can be worn for about three weeks until your next appointment.

The bridge foundation will be carefully checked to ensure a proper fit on the second visit. The dentist will select a shade of porcelain that is a good match with your adjacent teeth and cement the bridge back in your mouth.
After

Treatment

The permanent bridge is ready to be inserted at the follow-up visit (usually two weeks after initial treatment). Your dentist will have you try it on, adjusting it as needed, polishing, and inserting it with permanent cement. To ensure the longevity of your permanent dental bridge, be sure to brush and floss every day and go for regular, routine dental visits.
Your First Visit
Your first visit will entail a detailed conversation with your dentist to go over the procedure, the creation of a temporary bridge, and the creation of impressions that are sent off to the dental laboratory. Each visit can take up to 90 minutes, possibly less. We want to ensure that you are comfortable with each step of the process, so be sure to ask any questions or voice any concerns during your first visit.

Modern Dentistry
You can find all the latest technology at our Dover, NH offices.

Judgment-Free Office
We're here to help you feel confident in your smile. We provide a safe, judge-free zone for any dental issue or concern you have.

On Your Schedule
Taking care of your dental health should fit within your schedule. We are open late and on weekends so you can get the care you need.
Are you worried about the cost of a visit to install a bridge? Don't panic. We work with over 200 dental insurance plans and offer flexible payment plans for your convenience.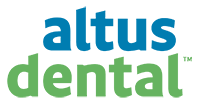 No Insurance?
No Problem.
Making An Appointment Is Easy
Don't have insurance? That's not a problem with us. We offer payment plans and accept most major credit cards, personal checks, and more.
There were courteous and efficient staff at all stations, who were sensitive to my comfort and concerns. Dr.Mark was professional and very pleasant, with a collaborative attitude, providing choices and options. In general, a great experience for someone who has always hated going to the dentist!
Dr. Tanya is the only dentist I have ever been able to continuously go to in my life. I have the worst anxiety when it comes to the dentist and most doctors even. I have been back repeatedly! Kind, caring, and gentle. They hear you, they see you, they understand you!
No matter what is going the staff is always so pleasant. I'm sure that it trickles down from the management folks there. Today was a new experience with Heather, my hygienist. She's very sweet, attentive and professional. I also had the pleasure to meet Dr. Dan for the first time. He fits right in with the great team. Keep up the great work.
They fit me in right away for pain I was having from broken teeth. They needed extracting and took care of it at that first visit! It was pain free and the kindness of the dentist and hygienist put me at ease the entire way. I will never put off an appointment again now that I see JD Howard Dental!
JD Howard is by far the best dentist in the seacoast area. Their staff is kind, considerate and thorough. They walk you through each step of the process. Making sure you are comfortable, informed and relaxed your entire visit. Doctor Dan, Ben and Tanya have given me a new outlook on dentistry and helped to improve my dental in ways that no other dentist has!
My husband and I both changed dentists at the same time to JD Howard and it is the best decision we ever made. From the front staff, to the hygienists, to the doctors, we continue to receive excellent service and attention. We highly recommend this dental office for any/all of your dental needs.
From check in to check out, everyone is always pleasant, warm, and compassionate. My hygienists are fun and kind, and each of the doctors I've met have been wonderful. I've recently started seeing Dr. Lee, who is delightful. Today, she was sympathetic to the angst I had about my filling and created a comforting and comfortable experience. So grateful to have these guys.
I always say this is my favorite medical practice! My experience at JD Howard Dental has always been fantastic. I have been a patient of JD Howard Dental since 2011 and have never had a bad experience. The front desk staff, administrative staff, doctors, and of course Nicole, my favorite hygienist, are always kind and efficient. They have the ability to make you feel relaxed even at the dentist.
This office makes going to the dentist enjoyable! It sounds funny but everyone is so nice! I have been going to Nicole for my cleanings for a few years now and I wouldn't change a thing! She is the best! I highly recommend this office!
Love this place. The staff is always friendly and very timely and they do a great job. No shame if it has been awhile since your last appointment! They make you feel at ease and the equipment they use seems to be very up to date, so far less pain and quick visits. So glad my mother and husband recommended.
FAQ
Frequently Asked Questions
What are bridges made of?
While there are several types of bridges, the traditional dental bridge is usually made of ceramic fused to metal. These are very popular because they resemble your natural teeth.